The INX ONE trading platform supports Stop Limit orders and Stop Market orders both are conditional orders. A stop price must be specified by the trader. If that stop price is reached, the order will execute either like a Market order or like a Limit order depending on if they selected Stop Limit or Stop Market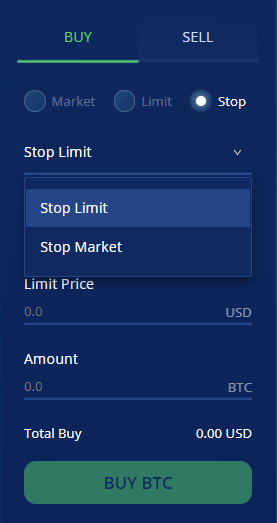 Stop Limit Order Example
In the ETH/USD Buy Stop Limit order slip below, the user has specified a STOP (trigger) price of $2050 at which point they are prepared to buy Ether. However, they have also set a limit price of $2055 as the worst (highest) price they are willing to buy at when the trigger price is reached.
For the Sell Stop Limit order below, the user is prepared to sell Ether at a limit price of $2700 or better once the STOP (trigger) price of 2800 has been reached.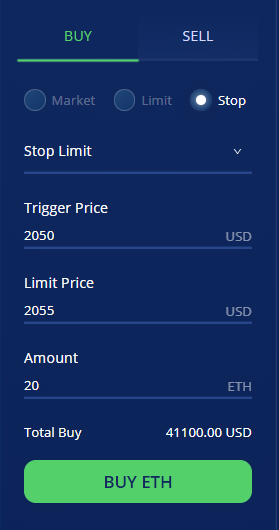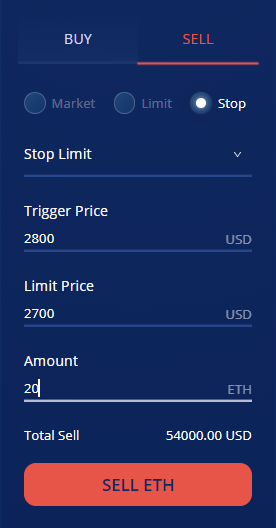 Stop Market Order Example
In both ETH/USD Stop Market order slips below, the trader has specified the Stop price at which point a Market order will be executed.
For the Buy Stop Market Order, the trader is prepared to buy Ether at the best available price in the market as soon as ETH/USD drops to $2030.20
For the Sell Stop Market Order, the trader is prepared to sell Ether at the best available price in the market as soon as ETH/USD rises to $2900