If you have a linked Metamask wallet to your INX ONE account, go to the trading screen. Click on the whitelist button and the process will start automatically once the wallet has been successfully connected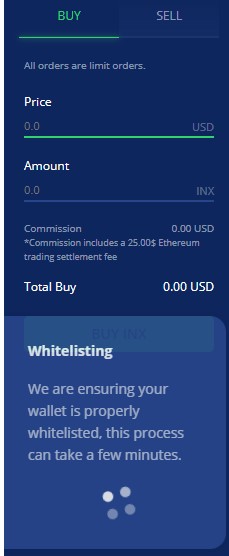 You can also whitelist your wallet through the portal available on our website: sale.inx.co. If you participated in the IPO please use the same username and password to log into your account. If any additional information is needed, you will be contacted.
If you are NOT a token holder already you must create an account using your email address. Please follow the on-screen instructions to upload the documents needed for KYC/AML verification. If any additional information is needed from you, our support team will get in touch.