Navigate to the 'My Portfolio' page to view your current balance of cryptocurrencies and security tokens.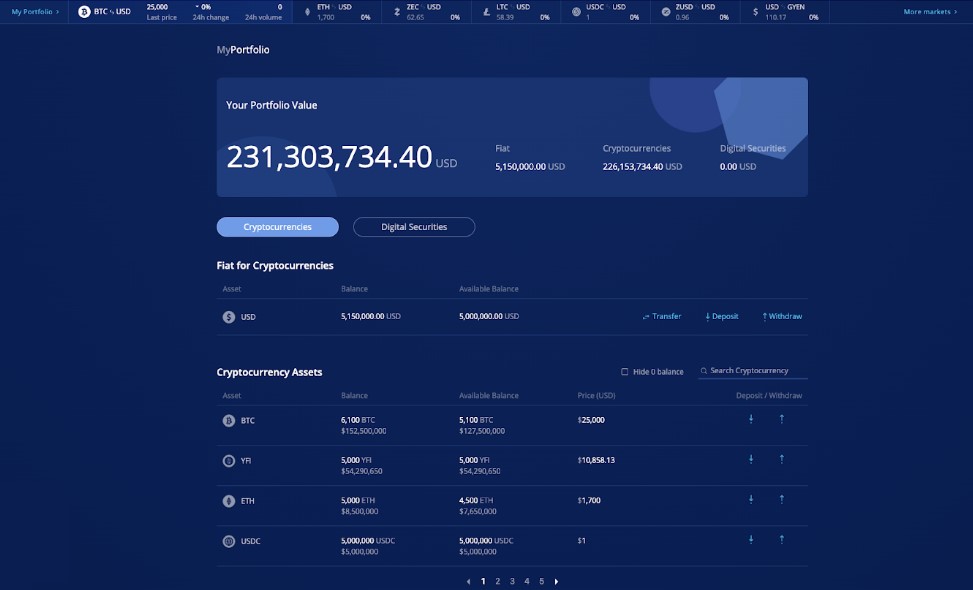 * At the top of the page, you can find a breakdown of your portfolio value. It is divided by the value of cryptocurrencies, security tokens, and fiat (USD) in your account.
* Under the breakdown, you will see two tabs you can toggle between to see your security tokens or cryptocurrency balances.
* Fiat assets: You have two separate USD balances. One can be used for trading crypto while the other can be used for security tokens. You can transfer between the two balances with the 'transfer' action
* The amount shown under the 'Available Balance' column may differ from the amount under the 'Balance' column