To trade cryptocurrencies on the INX ONE trading platform, you first need to fund your cryptocurrencies account with cryptocurrency or regular (fiat) currency.
Your INX ONE account comes with a digital wallet for each currency that can be traded on the platform for example ETH, BTC, LTC, ZEC, USD).
For example, you may send ETH to your INX ONE wallet from an existing Ethereum wallet (Ledger, Trezor, Metamask, MEW, etc) or from your Ethereum wallet on another exchange.
Click on the Deposit Arrow and this will generate your brand new INX ETH wallet address.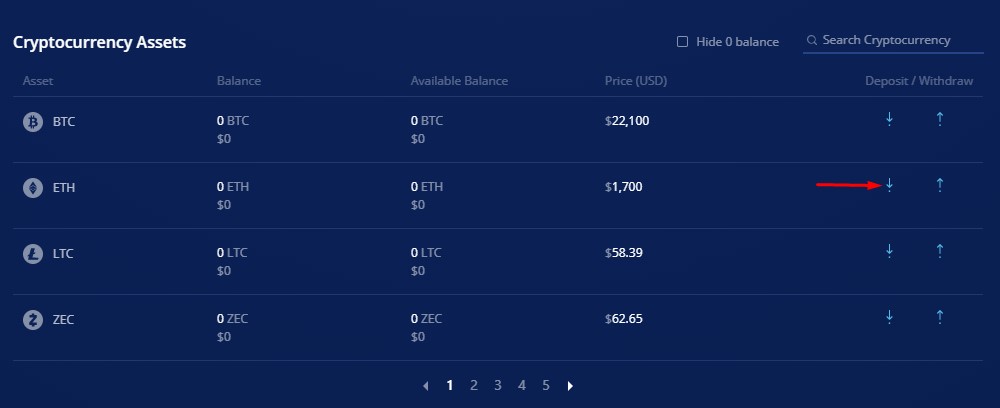 Once your new wallet address has been generated, you can send ETH to it from another wallet that is also on the Ethereum blockchain (Ledger, Trezor, Metamask, MEW, etc).

You should receive an email confirmation of a successful deposit and your cryptocurrency balance will be updated with the deposited amount.
For an easy overview, an aggregated balance of all currencies in your wallet is displayed in USD in the top section of the screen

Please note that transfers sent to/from the wrong network cannot be recovered and may be lost permanently. Please make sure that you use the correct network.