*Please note that ACH deposits are not currently available.
Bank Wire:
In order to fund your account with US Dollars, you can send a bank wire to the bank details that will appear on your screen
Go to the 'My Portfolio' page

Note: If you see both 'Security Tokens' and 'Cryptocurrencies' tabs, select the tab with the assets you would like to trade.

Click on the USD deposit arrow

Fill out the deposit amount and click on 'Next'

The information presented should be entered via your bank's website to initiate the wire deposit

Note:
Entering the amount you intend to transfer lets us know to expect the incoming bank wire from your bank.

For deposits into your Crypto USD balance, it is essential to include the reference number shown on this screen as the reference number of your bank wire. This will help us match your incoming transfer with your account quickly

Funds in your Security Tokens USD balance are held in a bank account in your name at Evolve Bank & Trust, which is an FDIC member, with accounts insured up to a balance of $250,000.
FIAT Transfer between balances:
If you are an approved user for both cryptocurrencies and security token trading on INX ONE, you are now able to transfer FIAT balances from one account to another. There is no minimum transfer amount and there are no fees for this service. To process a transfer, follow these instructions:
Navigate to

'My Portfolio'

Select the account balance' tab you wish to transfer from

Click on

'Transfer'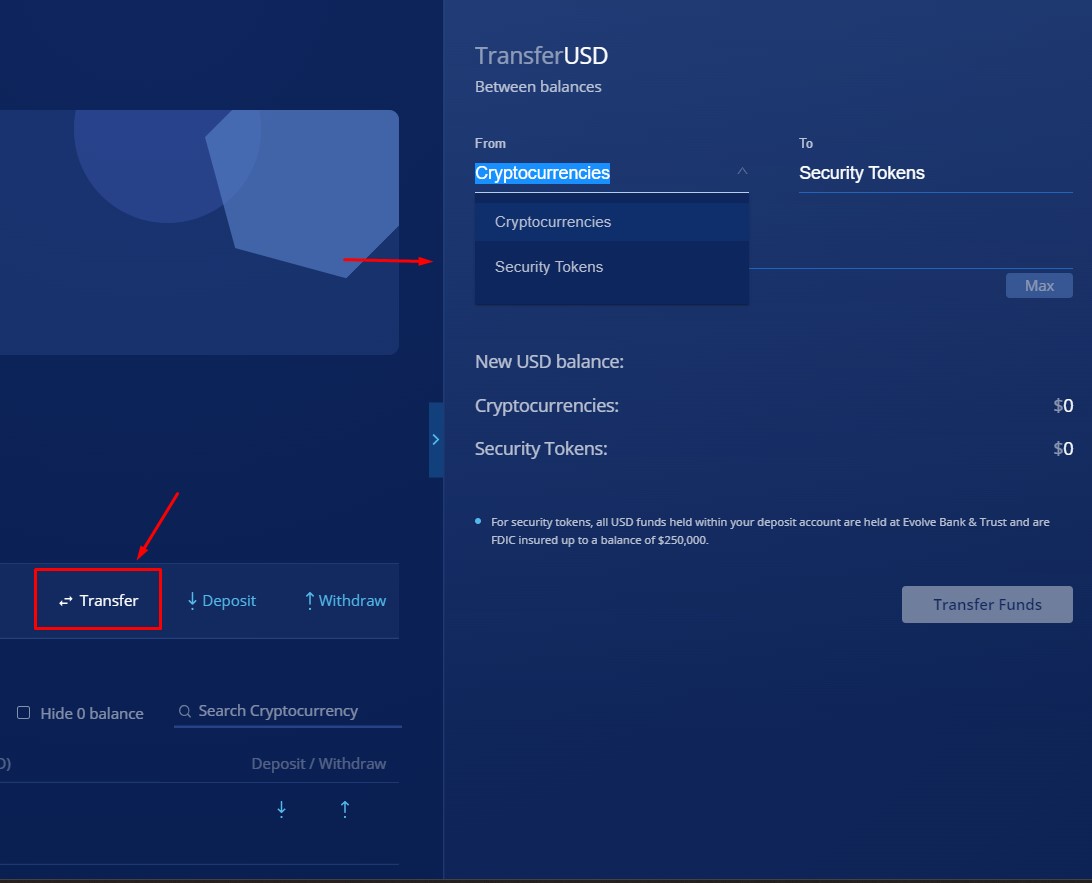 4. Enter the amount you wish to transfer and click on 'Transfer funds'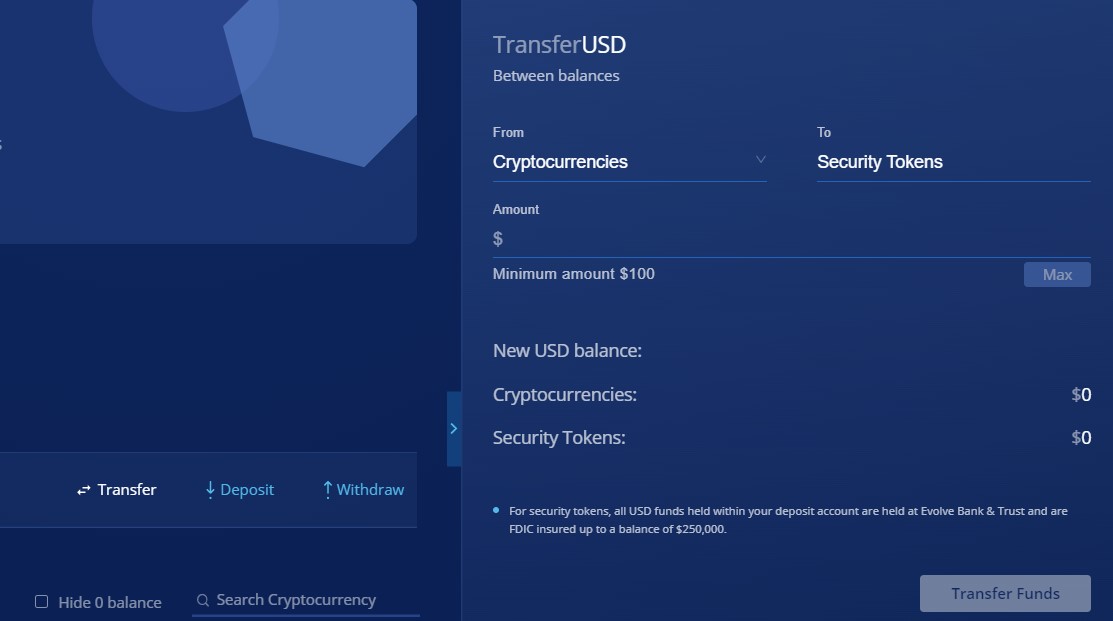 5. The transferred FIAT amount will be reflected in the account you have transferred to after only a few seconds.