Two-factor authentication or '2FA' is an extra layer of security that ensures anyone trying to access their INX account is really who they say they are. It requires you to set up a 2nd authentication method in addition to your password. This second authentication message is by using Google Authenticator app to generate a temporary passcode.
To enable 2FA follow the below steps:
Navigate to 'Security' in the menu bar;

Switch Two Factor Authentication to 'On';

A screen will prompt you to download the Google Authenticator App and scan the QR displayed on the screen in order to set up an INX entry in the app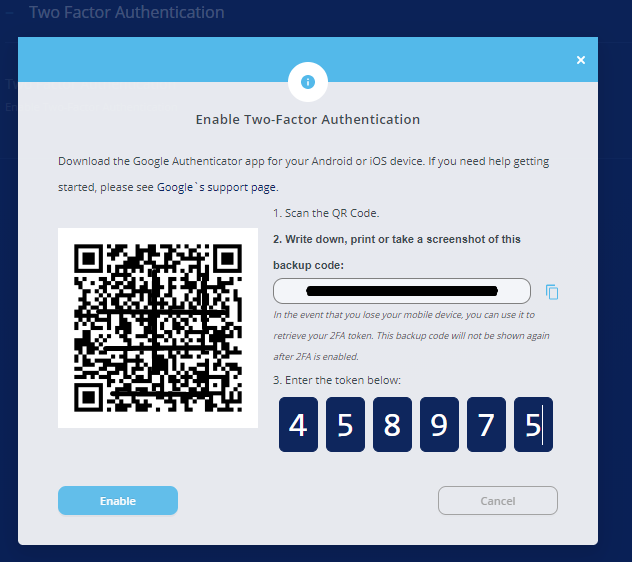 Once setup is complete, the Google authenticator app will generate a new temporary passcode every 60 seconds.
When logging in to INX ONE, you will be prompted to enter a passcode from the app: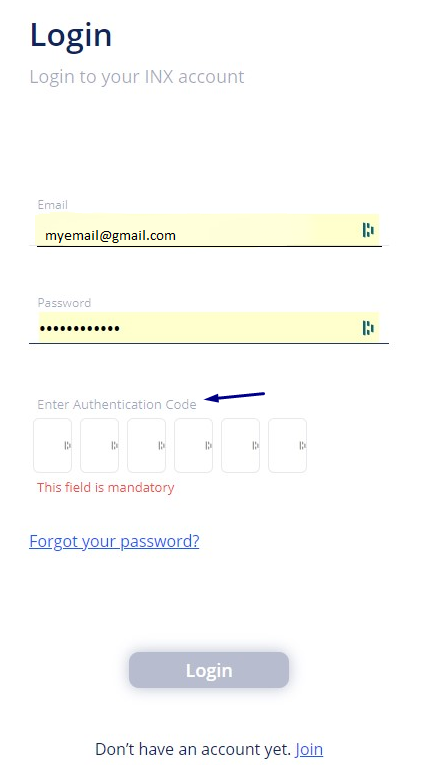 Go to your Google Authenticator app and type the passcode presented under 'INX-Exchange'.
NOTE:
There are some actions like a withdrawal that will always require 2FA, regardless if this is switched on or not under the 'Security' settings.

The importance of securing sensitive information related to your finances can not be overstated. We recommend always keeping 2FA enabled on your trading accounts.

If you delete the authenticator from your device or lose the device and re install it the code will not work. In this case you will have to contact support at support@inx.co to reset your 2FA authentication