Bank Wire Withdrawal:
To withdraw FIAT from your account, follow these instructions:
Go to the 'My Portfolio' page

Note: If you see both 'Security Tokens' and 'Cryptocurrencies' tabs, select the tab with the assets you would like to trade.

Click on the Withdraw Arrow beside the relevant FIAT currency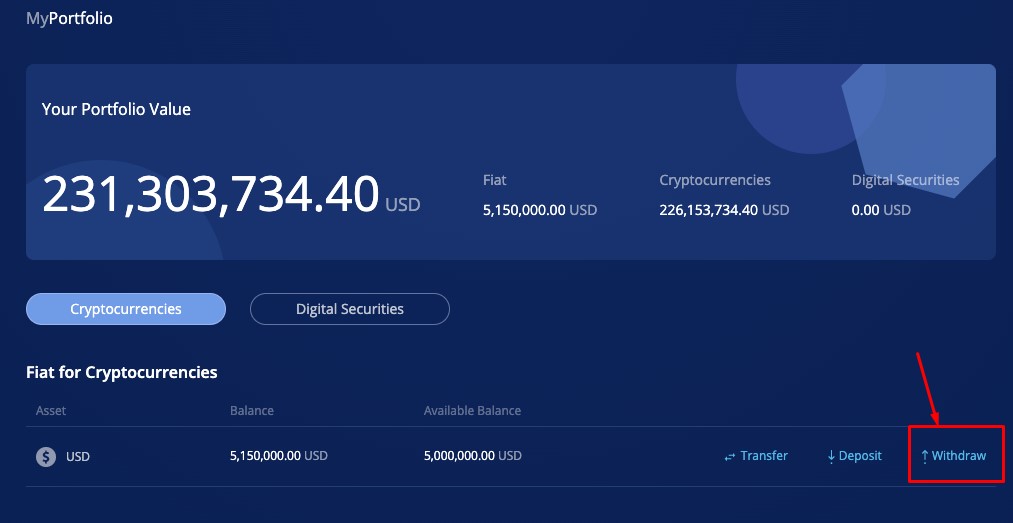 This will open the Withdraw screen where you can choose to withdraw to a previously used bank account or you can add a new one.

After entering the amount and making sure the bank details you entered are correct, submit the withdrawal.

For the withdrawal to be processed, please confirm the transaction via the confirmation email that will be sent to you.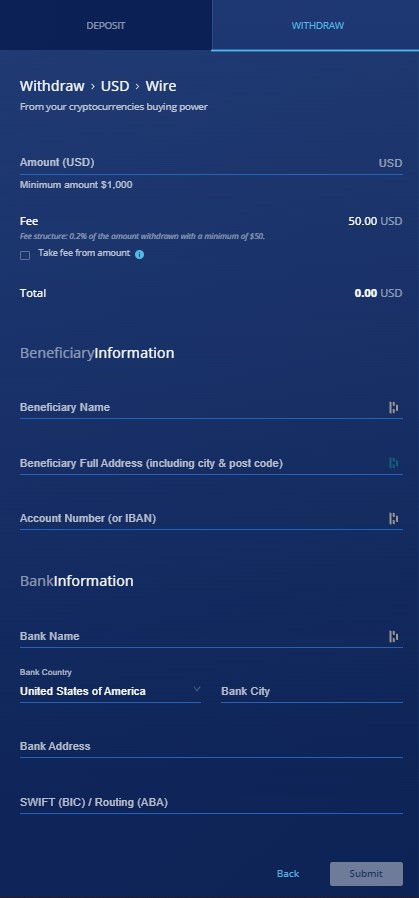 To comply with AML regulations, we require FIAT withdrawals to be to an account in the name of the INX ONE account holder. Withdrawals to other users will be rejected.

For guidance in filling out the withdrawals form, refer to these points

Beneficiary Name - The name of the person or company on the account receiving the funds

Beneficiary Full Address - For overseas payments, enter beneficiary bank branch address

Account Number - Usually between 8 and 12 digits, identifies your individual account

IBAN - (International Bank Account Number) - use for international payments

Bank Name - Name of financial institution that your bank account is held at

Bank Address, Bank City, Bank Country - Address of the bank where your account is held

Swift Code (for non-US residents) - the international swift code of your bank

Routing Number (for US residents only) - routing number of your bank account